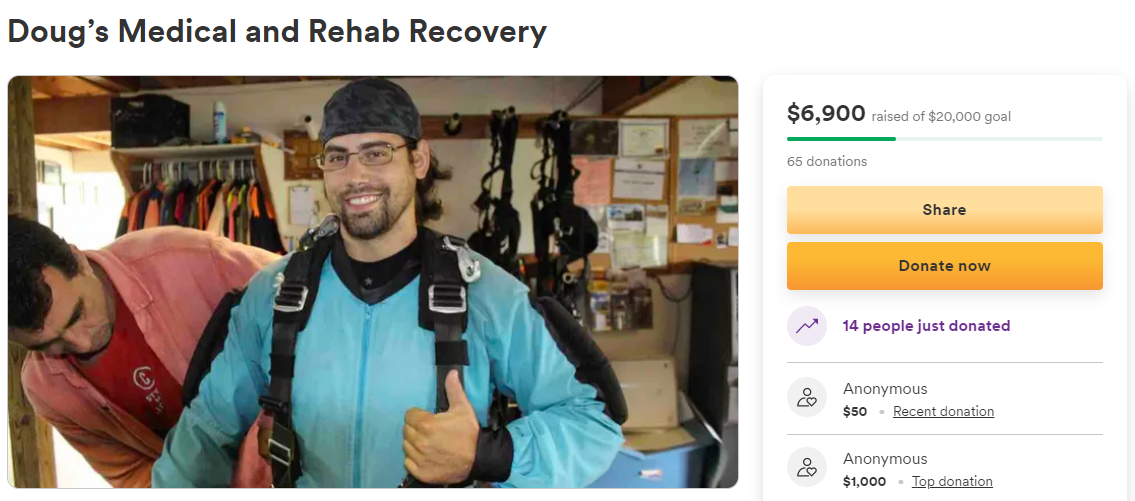 July 29, 2022
Calling on all brothers and sisters to help out a fellow brother in need.  Doug Linski was seriously injured on July 23, 2022 in a skydiving accident. 
Doug has been a member in the Carpenters Union for 25 years and is a father of 5.  He is going to have a long recovery and has the possibility of not being able to return to work.  Please check out the GO FUND ME page and help his family through this tough time. 
You can click the link below to access the page.  This is what being a BROTHERHOOD is all about, taking care of each other.
I thought you might be interested in supporting this GoFundMe, https://gofund.me/59862c41.

Even a small donation could help Abigail Linski reach their fundraising goal. And if you can't make a donation, it would be great if you could share the fundraiser to help spread the word.

Thanks for taking a look!