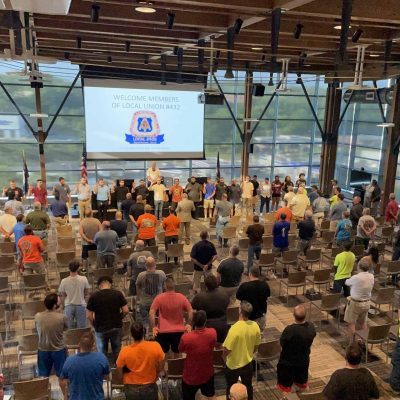 August 10, 2022
Local #432 meets every 3rd Wednesday of the month at 7pm. Meetings are held at 650 Ridge Road Pittsburgh PA 15205.
Meetings are an important part of how information is passed to the membership. Coming to a couple meetings a year helps to get the correct information out to the field. Meetings also offer a good way to network and meet new people. New members and transfers also are sworn in at every meeting and welcomed by the local. Every quarter of the year food is provided and there could be an opportunity for some local gear or a giveaway.
At the bottom of the website home page there is a section labeled "Meeting Schedule" that specifies the date and specific meeting held on that day. Click on the picture to bring up the schedule.
HOPE TO SEE YOU AT THE NEXT MEETING
8/17
9/21- QUARTERLY MEETING (FOOD)
Political Director Tori Shriver & Tax Fraud presentation
10/19- Combined Funds Administrator Jim Klein
11/16
12/21- XMAS MEETING