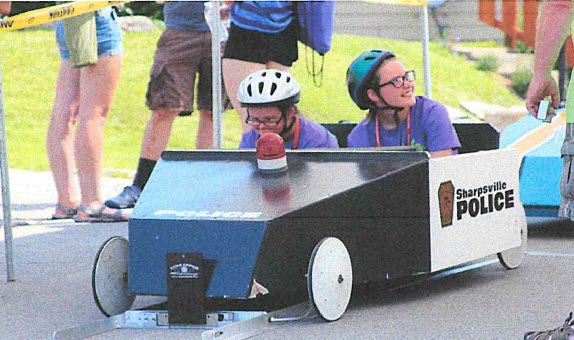 May 20, 2022
A Soap Box Derby race for Special Needs Children. Cars built by Union Carpenters
Date: June 25th, 2022
Where: Sharpsville , Pennsylvania between 7th St. and 10th St.
Time: 11:00 a.m.
Registration for the kids starts at 9:30 on the top of the Hill.
First race begins promptly at 11:00 a.m. If you want to volunteer to help with many jobs needed for the day, please contact Pam Dorfi at 724-347-6009 and she will give you details for what the day means for these wonderful kids.
We give these kids a day they don't ever forget. Look us up at www.greaterpasuperkids.com